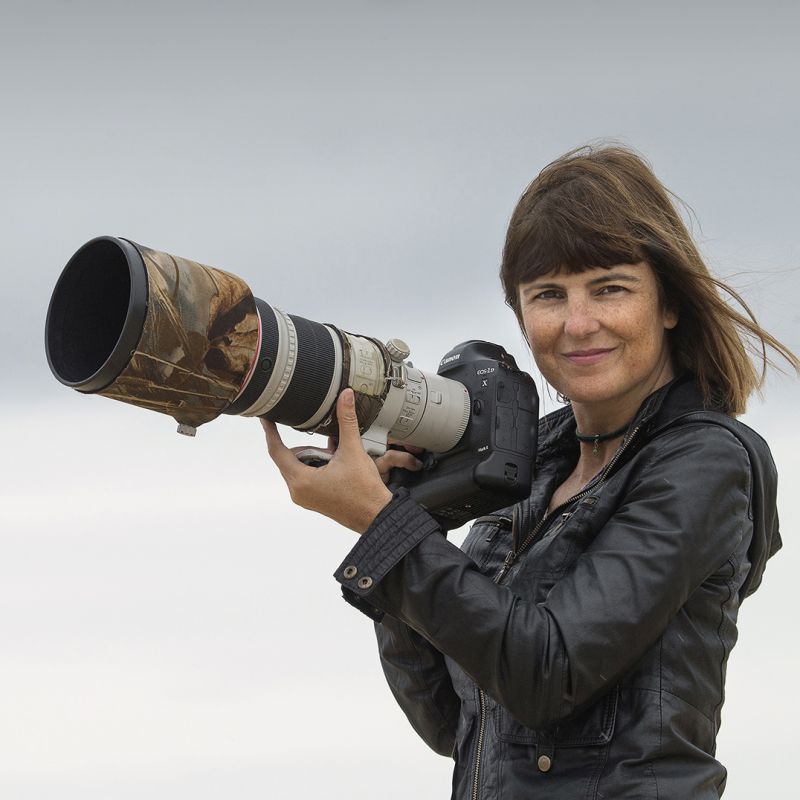 Marina Cano, Spanish wildlife photographer, has more than 25 years of photographic experience and international prestige, of which 16 have been dedicated to nature photography, where she has achieved an extraordinary recognition in this field.
Marina has published four books: Cabárceno, Drama & Intimidad (both sold out), Inspiración + Naturaleza, and her most recent one Wild Soul. Her pictures have often been chosen as cover images for National Geographic magazine and other puclications. In 2015 she was a finalist for the prestigious BBC Wildlife photographer of the Year contest. That same year she was named European Canon Ambassador
Her unique style along with a sensitive and intimate approach to wildlife make her work admired by half a million followers on Facebook, and more than 23,000 on Instagram. Leading numerous safaris, member of juries in national and international contests. Her exhibitions and seminars have been developed in places such as UK, South Korea, Cuba, Mexico, Israel, Spain, South Africa, Portugal, Norway, Finland, Iceland, and Namibia.
In love with the African continent and committed to its conservation, Marina collaborates with different associations that protect and preserve endangered species.