CAPTURE EARTH is an exclusive, annual wildlife photography workshop and seminar experience, bringing together 4 of the greatest wildlife and nature photographers in the world to one beautiful African location and inviting 12 guests to spend a week with them. Working in small groups, with the emphasis on creativity and sharing of ideas in a calm and beautiful environment, this week long event gives our clients a unique opportunity to work with and learn from the world's best photographers.
Changing its location every 3 years, CAPTURE EARTH offers something completely unique in the field of photography workshops and seminars.
For 12 invited clients this will be an opportunity to mix with the world's best – shoot with them, talk with them, chat over a sundowner out in the bush or around a table in the exclusive surroundings. Whether it be photographic techniques, processing methods or elements of the photography business our experts will share with you their knowledge, built up over countless years in the world of wildlife photography.
There will also of course be daily game drives, game walks with animal behaviorists, talks and demos by the photographers.
CAPTURE EARTH – 6 days of total immersion in the world of fine art wildlife photography, surrounded by leading experts, in a stunning, friendly, luxury environment. Truly the ultimate wildlife photography experience.
An entirely new and exclusive photography event.
Four of the world's greatest wildlife photographers together for 6 days.
Intimate groups of 3 clients or less with each professional photographer.
A luxury safari lodge and concession with abundant wildlife
A creative and calm environment.
Twice daily game drives with the guest photographers, 3 to a vehicle.
Game walks in total safety.
Daily Capture Earth Talks - slideshows, talks and demos by the guest photographers & conservationists.
One to one time with the guest photographers for critiques and advice.
CAPTURE EARTH is the brainchild of fine art photographer and adventurer, Englishman JONATHAN CHRITCHLEY. A Fellow of the Royal Geographical Society (FRGS), instilled with a passion for Africa and its landscape and wildlife, and with 12 years experience organising high end photographic tours around the world, Jonathan decided he wanted to create an exclusive annual fine art wildlife photography event unlike anything that had been seen before. And so the idea for Capture Earth was born…
See the full 2022 itinerary here
Jonathan Chritchley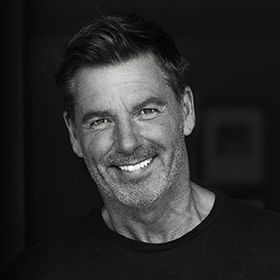 Jonathan Chritchley is one of the foremost fine art photographers in the world today. His instantly recognisable work is seen around the world in exhibitions, galleries, magazines and books, and form part of many fine art collections internationally. In 2014 Sunday Times Magazine included him in their Top 100 Photographers of All Time. His first book, SILVER, a 136 page art book, was also published in 2014. Originally from London, England, Jonathan now lives on the Cote d'Azur, close to Saint-Tropez in the south of France, but travels regularly around the world to create his distinctive ocean-based photographs.
He is the owner and founder of both CAPTURE EARTH and the luxury photography tour company, OCEAN CAPTURE.